There's a high demand for medical billers. It seems that the demand is here to stay for some time.
According Aimseducation.edu, there are a lot of job opportunities in the medical billing area of the health sector. (1) The long-term demand for medical billing jobs is enough to tempt anyone to get into the healthcare industry.
Medical Billing Defined
Medical billing is often associated with medical coding. You might they're the same thing but they're not. Medical billing deals mostly with payments.
Medical billing is the process of submitting and following up on claims with health insurance companies in order to receive payment for services rendered by a healthcare provider. Medical billing translates a healthcare service into a billing claim. (2)
Although medical billers have an understanding of medical coding, their job is to ensure payments are made. In the process, they rely a lot on the documents sent to them by medical coders.
What Does It Take To Become A Medical Biller?
Medical billing is an interesting field. It's a less stressful area of the healthcare industry since communication is mostly done over the telephone or online.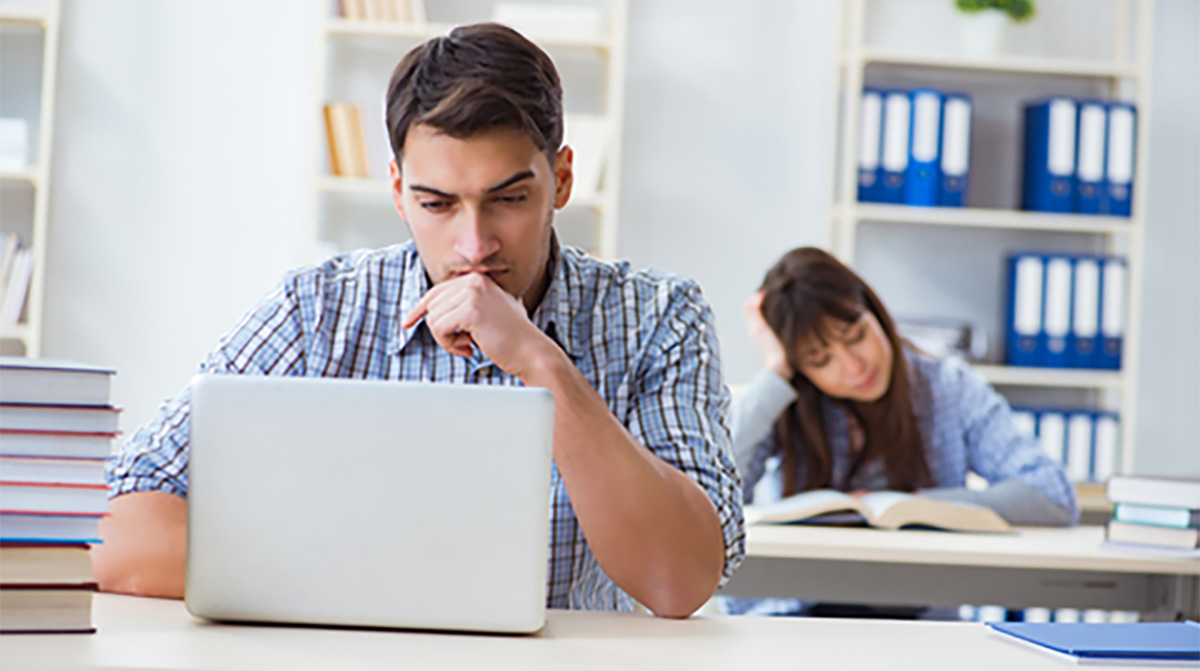 Unlike doctors and nurses, you don't have to face patients. Instead, you deal more with the data of the patients.
If you're the kind of person who is analytical and likes to pay attention to details, then a medical billing job might just suit you well. Jobs in this particular area of healthcare are getting pretty popular since they can be done remotely.
How long do you have to go to school to be a medical biller? It depends on various things. You need to consider your major, level of education, and where you are in your career.
Some medical billers complete their schooling in as little as two years, while others must complete their schooling in four years or more. Online courses, certificate programs, and professional education programs are available to help people obtain their certification in this field.
Start Your Journey To Become A Medical Biller
To answer the question, how long do you have to go to school to be a medical biller, you would first have to decide what to specialize in. There are medical biller jobs in virtually every field that people seek to practice medicine in.
Some of the fields you may want to explore are radiology, dental care, pharmacy, and even cosmetic surgery, as well as surgical procedures. These positions take some of the traditional medical biller's coursework, but they give you a chance to learn the latest technologies and medical practices.
There is also the option of earning your Associate's degree while working at a job while attending school. This will allow you to continue working while earning your degree and will give you time to focus on the classes that are most important to you.
When choosing what type of course to take, it is always important to pick something that will teach you directly about the medical field and what you need to know to become a successful medical biller. Some good schools to consider are the University of Phoenix, Kaplan University and Southern New Hampshire University.
Once you have completed your education, you can start thinking about going back to school to get your Bachelor's or Master's degree. There are many programs out there at colleges or technical schools. They offer billing and administrative degrees.
Although these degrees are not necessary for becoming a medical biller, they are certainly helpful and can put you on your way. If you are interested in getting a medical biller certification in the future, then going to school for this degree is definitely a good idea.
If you're interested in becoming a medical biller, there are a couple of options available. One of those options is taking online courses.
Online courses are great because they give you a chance to go to school and complete your requirements without having to attend evening classes or have a tight job schedule. You can complete it anytime that you want either at night or on the weekend.
Online courses or programs allow you to work and learn at the same time. By taking online courses, you can fit your schedule in around your medical biller job. This will allow you to graduate early and get into the workplace, while still fulfilling your schooling and becoming a medical biller.
Strengthen Your Expertise With Knowledge In Medical Coding
It also would also be an advantage to take a medical coding course. A lot of people take an overview course to give them a general knowledge of the medical coding field This will solidify their knowledge in medical coding, which is critically needed in medical billing.
Medical billing and coding courses are available through community colleges and vocational schools. The costs for these courses are typically low and can be done part-time. It allows you to keep your day job and complete the requirements of your continuing education credits.
Most employers prefer to hire someone with a college degree in a related field. Those who major in medical billing, on the other hand, are usually preferred over those with other majors.
If you are interested in pursuing a career in the medical billing field, it is important to get a copy of your transcript from your college, and any requirements that came with your admittance to that college.
Once you have completed your education, you may be able to find work in the medical billing field through an agency or company that works with medical billers.
Many individuals choose to begin their careers by obtaining online courses and certificates. There are online schools that you can attend and complete your medical biller courses at your own pace.