Medical billing and coding online courses are becoming very popular these days. Since job opportunities in both medical billing and coding fields are in demand, there is a potential of earning a higher salary in today's market.
Medical coding and billing is one of the fastest-growing healthcare professions in the country and is an excellent opportunity for anyone who wants a stable, well-paying career. Advances in technology have also made online medical billing and coding training a great choice for this career. (1)
It will definitely be a lot easier for you to pursue a medical billing and coding career if you take advantage of online courses. Continue reading to learn more about the benefits of medical billing and coding online courses.
Work While Learning
Most online medical billing and coding online courses are set up so that you will be working and learning at the same time. While most classes will map out scheduled assignments and exams, you have the autonomy to determine how to fit the classwork into your already busy schedule.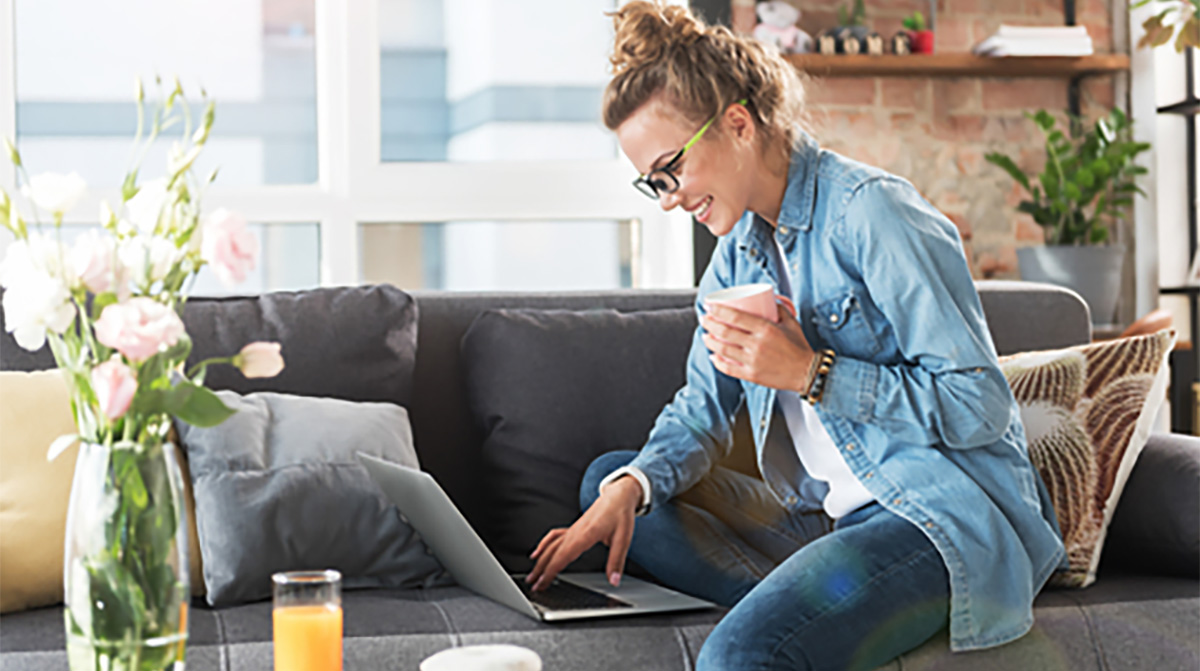 There is no need for you to be in an online class full of other students. You can schedule and study the individual lesson modules at your convenience. This way, you can continue learning while going about your normal daily activities.
Some online courses allow you to take the classes on your own schedule so you will not even have to leave the house to attend any of your classes. Better yet, you won't have to make excuses at work to attend classes. You can keep your job while learning a new skill.
Learn At Your Own Pace And Convenience
You may also take medical billing and coding online courses at any time of the week from the comfort of your home. This means no more fighting traffic or missing work.
Online courses allow you to get the most out of your training by letting you study at your own pace on your own schedule, without holding you to restrictive or inconvenient class times. In an online setting, you will always have control over the pace and schedule of the course. (2)
You can study when it fits into your busy schedule without having to worry about missing an assignment due to illness or other extenuating circumstances.
Online courses can even be taken part-time, which means that you could still be working a job or taking care of other responsibilities if you prefer.
Save Time
You can save a lot of time if you opt to take advantage of medical billing and coding online courses. For starters, you won't have to commute to class.
You can just stay at home. Online medical billing and coding programs are set up so that you can tailor your schedule to save some time. Having your computer throughout the entire course will give you easy access to all the learning materials. There will hardly be any need for you to drop by the campus.
Since the computer is used to keep track of assignments, you will never have to worry about missing an assignment due to a lack of access to a computer.
Learn Additional Skills
Enrolling in medical billing and coding online courses is an easy way to learn additional skills. One of the many advantages of learning these additional skills is that you gain leverage to a better paying job.
You will gain valuable clinical knowledge through the use of hands-on experience. In most online programs, you will have the opportunity to work alongside doctors in a supervised clinical setting.
This gives you an opportunity to apply what you have learned in class to real-life situations. This experience will give you an edge over other medical coders and doctors when you are hired at your first medical billing or coding position.
Cost-Effectiveness
Medical billing and coding online courses are among the most cost-effective ways for those who are already working in the field but would like to improve their skills. Some online programs are offered at no cost, while others require you to pay a minimal fee for access to the materials.
If you are working at a company that does not currently provide medical billing and coding training programs, consider whether you will benefit from taking one of these classes before you move your career forward.
You Get Quality Education
There's a lot of reputable colleges, universities, and institution that offer medical billing and coding online courses. There's definitely a university or community college in your state that offers medical billing and coding online courses.
To ensure quality education from online programs, you need to choose the right university, college, or institution carefully. While cost plays a huge consideration, you need to do some research
Online medical coding and billing training programs should cover the fundamentals of the profession. These include basic computer skills, medical terminology, anatomy, pharmacology, and all of the different code sets you'll use on a day-to-day basis. A good grasp of these skills will serve you well as you make your way into the professional world. (3)
You can find medical billing and coding online programs that will suit your needs and budget. When looking for a course, make sure it is taught by qualified professionals. You may even want to look for reviews or testimonials from past students to make sure you are getting the right training.
If you are seeking greener pastures, then consider the perks and earning capacity of a medical biller and coder.  Although you need to train and certify to become one, you can always do it online.
Medical billing and coding online courses will save you a lot of money and time. Best of all, you won't have to give up anything. You can learn a new set of skills to qualify as a medical biller and coder without having to give up your job.