If you want to earn a doctorate degree in psychology, you may be wondering if you can get a Ph.D. online? Considering the flexibility of an online program, earning a Ph.D. online is a practical option for people who want to work and study at the same time.
Earning a Ph.D. degree takes some time. Hence, having the flexibility to study and work at the same time could ease the burden of cost, to say the least. So, if you're wondering if you can get a Ph.D. online in psychology, then you've come to the right place. Keep on reading to learn more about it.
Can You Get A Ph.D. Online In Psychology?
Yes, you can get a Ph.D. online in psychology. A psychology Ph.D. online can take anywhere from five to seven years to complete, depending on the program and school. It may take longer if you enroll part-time or transfer credits from an undergraduate program.
An online psychology doctorate can prepare students for a career in different branches of the field. These programs are perfect for busy professionals who work full-time. Furthermore, they often offer the same training as their brick-and-mortar counterparts. You can work your way through an online program while balancing other commitments.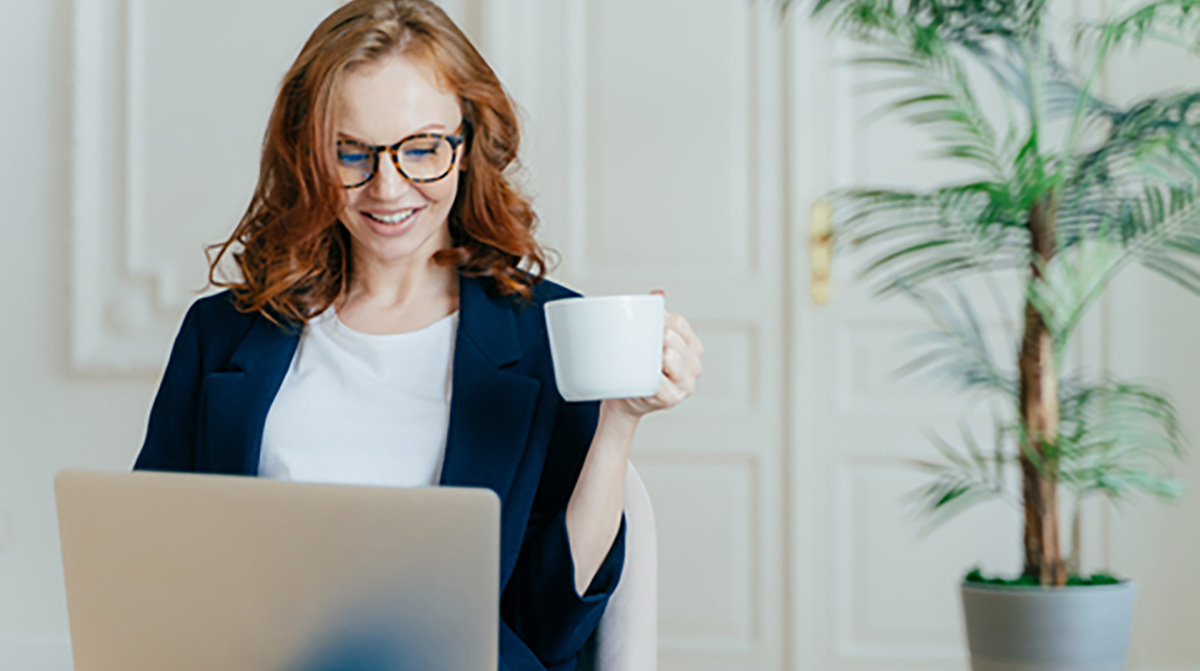 Accreditation is an important factor in deciding on an online doctorate in psychology. Accreditation shows that a program has high standards of quality education and meets the necessary requirements for licensure.
So how would you know if the online program is accredited? You have to make sure that the college or university that's offering the online program is accredited. Before enrolling, take some time to do some research.
Go online and visit the websites of the universities or colleges you're interested in. Then check if they have the educational accreditation from organizations such as the Middle States Commission on Higher Education (MSCHE), the Higher Learning Commission (HLC), and the Northwest Commission on Colleges and Universities (NWCCU).
Some post-secondary institutions may also be accredited by organizations such as the Southern Association of Colleges and Schools Commission on Colleges (SACSCOC), the New England Commission of Higher Education (NECHE), and the WASC Senior College and University Commission (WSCUC). (1)
Accredited schools will have more stringent standards than non-accredited schools. This means that graduates of accredited schools will be more valuable to employers. It also means that the college or university you choose meets high academic standards. Graduates from accredited colleges or universities are likely to be in good standing to practice psychology.
Suffice to say, it means a degree from an accredited program will be accepted by most employers. You can't go wrong with the accreditation of online doctorate programs. Accredited programs will likely qualify for licensure as a psychologist. The American Psychological Association has a helpful guide to graduate school accreditation. You can learn more about the requirements for online doctorate programs by checking out their website.
An online Ph.D. in psychology can help you build on your previous education and prepare you for new opportunities. In the field of psychology, new ideas are constantly emerging, so online Ph.D. programs are an excellent way to stay on top of the latest trends in the industry.
These psychology programs can prepare you to teach students and work in the field of behavioral health. While you're earning your degree online, you'll also be able to apply the skills you've learned from your education.
If you're aiming to become a clinical psychologist, you'll need to pass the Examination for Professional Practice in Psychology (EPPP), as well as any other state licensing requirements. To do this, you'll need to complete an internship and have supervised postgraduate experience.
Many online programs require a supervised clinical internship, but you need to make sure to find out how many hours and in what setting your internship will be held. You can learn more about the mechanics of your internship from the curriculum outline and by consulting with your adviser.
When you're considering online degrees, remember that the programs vary greatly in length. A full-time Ph.D. program, for example, requires four years of coursework, while a part-time program requires about eighteen months. As a general rule, online Ph.D. programs in psychology take about 48 months to complete. Depending on the school and program you choose, the completion time can vary from 36 months to more than 48.
It's worth noting that you should have a master's degree in psychology before applying to an online doctoral program. Hence, it takes some time to earn a Ph.D. online in psychology, but it's worth it. A Ph.D. in psychology will satisfy the educational requirements for several therapeutic professions, including social work, counseling, and therapy.
For example, you may become a professor, research director, or assistant professor in psychology. You may also seek employment in nonprofit organizations, nonprofit institutions, or counseling centers. Some even start their own private practices.
The good news is that you can get a Ph.D. online in psychology. Thanks to the growing number of colleges and universities that are now offering online programs that lead to this advanced degree, you can pursue a Ph.D. in psychology at your own pace. If you're working, you don't even have to take time off from your job.
Online programs provide an array of flexible study options, and they can help you become licensed in your field of specialty. In addition, they can help you develop the research skills needed for a senior career.
Accredited psychology doctorate programs must meet the highest standards for their curriculum and coursework. This means that the program's faculty members have doctorates and have recently worked in the field.
So, if you have a desire to be a top psychologist, online Ph.D. programs can help you realize your goals. You'll be able to use the degree to help others and be more effective in your chosen career.
Is an Online Psychology Doctoral Program For You?
Online doctoral programs in psychology are designed to be flexible, so you can continue your education while maintaining your current job. You can get the education you need at your own pace. So, for some people, that works very well.
It can also work for you. What better way to study than to work as well, right? Having the opportunity to do both can ease the cost. So, if you're looking for a more flexible way to earn a doctorate degree, then an online doctoral program is definitely for you.
There are many benefits to earning a Ph.D. in psychology online. For starters, you'll be qualified to pursue careers as counseling practitioners, researchers, or college faculty. So, if you have a passion for helping people, researching, or teaching, you can consider taking up psychology. However, you would have to invest a good number of years in studying.
How Long Does it Take to Earn a Doctoral Degree in Psychology?
The average time it takes to earn a Ph.D. in psychology depends on several factors. First, the type of degree you are pursuing depends on your previous education. Then, there is the length of the doctorate program.
Students with strong backgrounds in psychology are likely to finish sooner than those who do not.
To earn a Ph.D. in psychology online, students should expect to take three to seven years. However, this timeframe may vary slightly. Depending on what the program requires, it could take as little as five or six years. Some online programs require fieldwork or internships in person. Others may require students to attend traditional campus events or meet deadlines set by the school.
Finally, the program's costs depend on a few factors. One factor is your residency. Most colleges charge higher tuition for out-of-state students, while others are more affordable for national or international students. One thing's for sure, the cost of an online psychology Ph.D. program depends on several factors, including the program's length and credit requirements.
What can you do with a Ph.D. in Psychology?
A Ph.D. in psychology allows you to pursue several different careers in the field. One popular choice is working as a forensic psychologist. As a forensic psychologist, you get to work closely with law enforcement, evaluating crime scenes, and offering therapy and treatment directly to criminals.
The goal of forensic psychologists is to understand how criminals and other individuals behave and use that information to develop effective strategies to combat crime. That is just one example. There are a lot of careers in the field of psychology that you can consider, most of which are as exciting as being a forensic psychologist.
Another popular career option is to become a clinical psychologist. You've probably seen television shows featuring clinical psychologists. They have couches in their offices and sit with patients and talk to them about their childhood. Of course, there's more to it than that, but a career in clinical psychology can be quite exciting as well. Needless to say, a Ph.D. in psychology can lead to plenty of opportunities for career growth.
If you're passionate about human behavior, then the field of psychology is definitely for you. Since you can easily get a Ph.D. online in psychology, you will have more exciting career opportunities ahead of you.