Online degrees are rapidly growing in popularity, particularly in the field of psychology. So, if you're someone who wants to explore this particular field, go right ahead.
However, you might be asking one important question: Are online psychology degrees respected? There are a lot of factors to consider when answering the question. Read on to learn more.
Are Online Psychology Degrees Respected?
Psychology degrees earned online are equally respected as those earned on-campus. Employers now recognize the value of online degrees, especially if they are earned from accredited universities.
That's why it's critical to enroll in an online program from a reputable school with appropriate accreditation. Online psychology degrees can open up a lot of opportunities for you. However, you must be willing to work independently considering the set-up of this learning environment.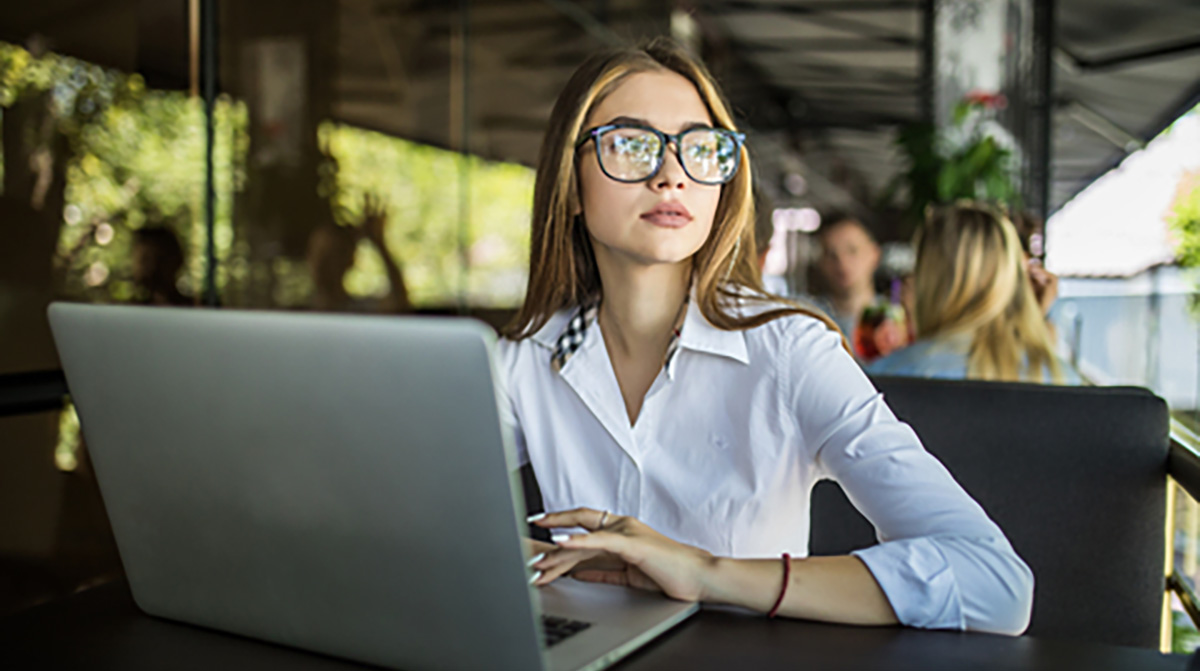 Online psychology degrees are often complemented by collaboration tools. Many online psychology degrees offer discussion boards, video conferencing, and live chats. The online experience will make your education more valuable to employers. This can give you a leg up on the competition.
In the past, some employers looked at online psychology with suspicion. However, this perception has changed over the years. Online psychology degree programs have become a practical choice for some people who want to work and study at the same time.
Employers have recognized the flexibility of online psychology degrees as well. In addition to being affordable, online psychology degree programs also provide high-quality education. When considering the quality of an online psychology degree, make sure it's accredited by an independent, regional body.
This will ensure your degree is respected by other schools and future employers. If you're unsure of whether or not an online psychology degree program is accredited, take some time to do some research.
Visit the website of the university or college before enrolling. Accreditations are usually listed down on their website. If the website does not show any kind of accreditation, it's best to stay away from that particular university or college.
The Council for Higher Education Accreditation, also known as CHEA, is also a good resource for you to look into. You can check out their online database to verify if the university or online college you're interested in is accredited for online learning.
There are various accrediting agencies to look out for. (1). One is the  Higher Learning Commission, also known as HLC. This particular agency accredits institutions such as colleges, university colleges, and community colleges in states such as Colorado, Arizona, Illinois, Kansas, Wisconsin, Minnesota, Ohio, and West Virginia; to mention a few.
The Commission on Institutions of Higher Education (CIHEA) is another accreditation body to look out for. CIHEA accredits postsecondary institutions in Rhode Island, Massachusetts, Connecticut, Vermont, New Hampshire, and Maine.
WASC Senior College and University Commission (WSCUC) is the accreditation agency for Hawaii and California. The Middle States Commission on Higher Education (MSCHE) is the accreditation agency for mid-Atlantic colleges, university colleges, and community colleges.
The Southern Association of Colleges and Schools Commission on Colleges (SACSCOC) accredits the postsecondary institutions in the southern states such as Florida, Alabama, Mississippi, and Texas; to mention a few. Northwest Commission on Colleges and Universities (NWCCU) accredits postsecondary institutions in Washington, Utah, Oregon, Alaska, Montana, Idaho, and Nevada.
Now, that you're aware of the various educational accreditations, you know what to look out for. Online psychology degrees are respected so long as you earn them from postsecondary institutions that have been accredited by the agencies mentioned above.
With proper accreditation, you'll have the assurance of high-quality education. Aside from accreditation, you should also consider the flexibility of the online psychology degree. Make sure it aligns with your learning style.
If you have a busy schedule and can't devote enough time to classes during the day, an online program may be the best option. For busy professionals, part-time classes and asynchronous classes may be more convenient.
Make sure to find out if the program offers any online amenities you prefer, such as 24/7 technical support or regular contact with your peers and faculty. It would also be beneficial if the online learning environment is flexible enough for your schedule. That would contribute to your success in completing an online psychology degree.
The value of an online psychology degree will depend on how much time and effort you put into it and which school you go to. Employers will never know if you are qualified based on your degree alone – they will only know whether or not you can demonstrate skills through work experience.
Hence, the next time you go for a degree, think about what employers are looking for. Are they interested in a specific field of psychology? If so, make sure you choose a psychology program that offers this. A psychology major should look for opportunities to build their creative thinking and problem-solving skills.
A psychology major can also gain valuable experience in community service or research by taking part in a psychology internship. These experiences are invaluable assets to any resume.
Fortunately, online psychology degrees are just as valid as traditional degrees. Many schools don't even indicate whether or not they are online. Regardless, an online psychology degree will enhance your chances of finding a job in the psychology field.
Many employers want to hire applicants who have the ability to analyze and interpret their own work. An online psychology degree provides opportunities to practice critical thinking, and employers are always looking for this in a candidate.
For example, introductory psychology students are immersed in multiple perspectives on human behavior. Students must weigh multiple points of view and evidence to make a reasoned explanation for behavior.
This skill is vital in today's world. There are many reasons why employers would choose a psychology major over another. Regardless of your chosen field, an online psychology degree can give you an edge over those with more traditional degrees.
Ultimately, it's a matter of personal preference – which degree you choose should depend on the field you wish to enter. Nonetheless, if you're serious about making a difference in the world, an online psychology degree can give you an edge.
What Can You Do With An Online Psychology Degree?
There are a lot of opportunities for an online psychology degree holder. For instance, you can consider becoming a professional psychologist.  To become one, you must obtain a doctorate degree in psychology and be licensed in your state.
There are different requirements for licensure, and some require a postgraduate fellowship, while others require a master's degree. To become a psychologist, you must complete a minimum of 120 credit hours, and 81 of those must be taken within your major.
Some psychology graduates choose not to pursue advanced degrees in the field. However, these programs can also give you a competitive edge when applying for a full-time job. In case you decide not to pursue advanced degrees in the field of psychology, a lot of opportunities still await you. The benefits of online psychology degrees are limitless considering the great opportunities that await you upon graduation.
What Is Better A B.A. Or B.S. In Psychology?
If you're considering a career in psychology, the first step is to decide if a Bachelor of Arts degree or a Bachelor of Science degree will best serve your needs. While the B.A. degree is more general and may involve less specialized work, a B.S. program can provide greater flexibility and a stronger concentration in your area of interest.
The difference between the two degrees lies in the courses you will take. A B.A. in psychology will provide you with the foundation you need for specialized training in a clinical setting or to pursue further study.
While a Bachelor of Science in Psychology requires more mathematics and science, a B.A. degree is more oriented toward liberal arts. While a B.A. in psychology focuses on broader concepts in human behavior, a Bachelor of Science degree is more specialized and has more practical applications.
Can I Be A Clinical Psychologist With A B.A.?
A B.A. degree in psychology can lead to a career in clinical psychology. Many graduate programs will prepare you better for graduate study in the field. In addition to clinical psychologists, B.A. psychology graduates usually become researchers, attorneys, or businesspeople.
They may also go on to work in a hospital or private practice. A Ph.D. in psychology will be needed to become a clinical psychologist. Hence, aspiring clinical psychologists should consider taking this path.
The doctoral degree requires four to seven years of study. You would also have to earn a master's degree before enrolling in the doctoral program. Furthermore, you will need at least one year of supervised postdoctoral experience after earning your doctorate.
Additionally, you will be required to pass the Examination for Professional Practice in Psychology or EPPP. (2) You will also need to take continuing education courses to maintain your licensure. It's without a doubt that the field of psychology can prepare you for a variety of different job fields.
So, if you're ready to embark on a new career in the field of psychology and you're seriously considering online learning, go right ahead. Online psychology degrees are respected nowadays.