Before you decide to take up a psychology degree online, it is essential to outline your priorities and goals. You may find it helpful to outline the types of courses that you're looking for, as well as the costs that are involved.
Additionally, you should consider important metrics, such as school accreditation and cost, to make sure that you'll be able to achieve your goal without difficulty.
The following information will help you decide if a psychology degree online is right for you.
Can You Get A Psychology Degree Online?
Yes, you can get a psychology degree online. It's a great option for students who want more flexibility. Online programs offer a variety of benefits, including the opportunity to complete the degree from the comfort of home.
Taking the time to research online schools can help you find the best school for your program. While not all online schools are created equal, there are some options that will ensure that your program is accredited by the Higher Learning Commission and will offer you the flexibility you need to complete your coursework.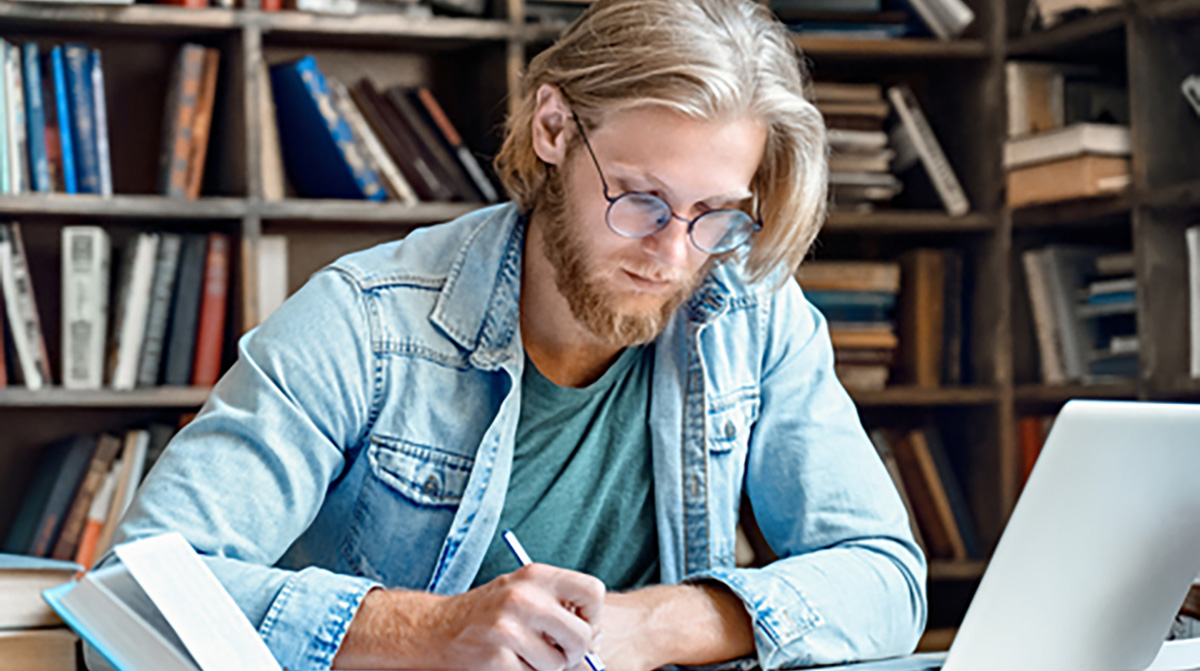 Online degrees are often more affordable than traditional college programs. Depending on your schedule, you may be able to enroll in part-time classes.
The benefits of online programs are that you can study from home, without incurring the cost of on-campus living.
Online programs also eliminate the need to pay for on-campus fees, parking, and dorms.
According to the Bureau of Labor Statistics, demand for psychologists will increase 8% between now and 2030. (1)
This is faster than the national average for all occupations. An online psychology degree also helps students develop critical thinking skills and research skills, and teaches the principles of social and emotional psychology.
In addition, it can prepare you to pursue a doctorate in clinical psychology.
Online programs are often accredited by the Council for Higher Education Accreditation. Before applying for a psychology degree online, you should consider your goals, background, and desired degree.
As a general rule, you should consider the program's reputation, licensing, and other important metrics.
After determining your goals, you can choose a psychology degree online that will help you achieve your career goals.
The cost of an online psychology degree varies, but it is often less than the cost of a traditional campus-based program. In some cases, students pay less per credit for a psychology degree online; while others are charged the same amount.
A psychology degree online can be an extremely affordable option, but the total cost depends on the university you attend and your residency status.
Depending on your location, the cheapest psychology degree online usually costs around $15,000.
The most expensive can run up to $40,000. Keep in mind that tuition is only part of the overall cost.
You'll also need to pay for fees and books. Despite these costs, many psychology degrees online are still surprisingly affordable.
Hence, online learning should be a viable option for those who need to balance work and family obligations.
While a psychology degree normally takes four years, a psychology degree online can help busy people complete their degree at their own pace.
You should expect to spend around 120 credits, so keep that in mind when choosing the online program. Most psychology degree programs are 120 credits long.
Unlike a traditional campus-based program, an online course allows you to study at your own pace, which makes the cost of an online course considerably lower than a traditional college degree.
In addition, you can save on the cost of textbooks, study materials, and laboratory fees because you won't have to visit campus.
Online degrees also mean that you can complete your degree from virtually anywhere in the world. The convenience of an online program is unmatched by any other.
In some cases, students must complete an internship to gain real-world experience.
The advantages of taking a psychology degree online include accelerated learning, more flexible scheduling, and flexibility.
There are several ways to earn your bachelor's degree in psychology. You can earn a Bachelor of Arts (BA) or a Bachelor of Science (BS).
If you're aiming to become a professional psychologist, you can pursue a Master's or Doctoral degree.
Depending on your goals, you can earn a bachelor's degree in as little as two years. You may also be able to pursue accelerated coursework in some online psychology schools.
While most psychology students will go on to get a master's or doctorate, some choose to pursue entry-level positions in the field, such as in mental health, education, research, or the law.
Graduate-level psychology degrees can be challenging, but there are many available. A master's degree in industrial-organizational psychology is the simplest to earn, requiring less coursework and less time.
While it's still graduate-level education, the program will prepare you for a career in this field, so don't be discouraged if it seems too challenging compared to a Ph.D.
Whatever your reasons, psychology can be a rewarding career choice.
Do I Have To Be Good At Math To Be A Psychologist?
While not necessarily requiring advanced math skills, psychology majors often need to take courses in the sciences, such as physics or biochemistry.
Students should have at least a basic understanding of algebra and the order of operations before applying to graduate programs.
A background in statistics is also beneficial, as research in psychology requires the use of advanced statistical techniques. Despite these requirements, students should not be math-phobic.
Statistics are an important part of psychology, and many of the classes required for psychology majors require them.
Without a strong grasp of statistics, psychologists will find it hard to derive useful conclusions from experiments.
Statistics, however, can help them to quantify the importance of research. As a result, statistics courses are essential for all psychology majors.
However, students should not be afraid of math, as it is an essential part of any degree program.
While math is an essential part of psychology, many students tend to avoid it.
Psychology students usually have mental images of sitting in a lab with their clients and reading case studies.
It may also be helpful to know how to perform basic math operations and understand graphs.
Social psychologists, for example, often use math-driven analytical techniques. However, math is not rocket science. It depends on the type of degree you're seeking.
When you consider the requirements of each of these disciplines, you'll soon see the math component of psychology but that shouldn't scare you at all.
How Long Does It Take To Become A Psychologist?
To become a psychologist, you must complete a doctorate degree in psychology. The doctorate degree typically takes 10 years.
After earning your degree, you must complete two years of supervised practice before you can be licensed as a psychologist.
This supervisory experience may be gained as you work towards your doctorate. If you're considering becoming a psychologist, you should be prepared for the extensive training involved.
Depending on what type of psychology you want to practice, you may be able to complete your bachelor's degree in four to five years.
A doctorate in psychology requires another two or three years of study, but the time required varies considerably. For example, in the U.S., you would need about 4 years to complete a bachelor's degree.
If you do decide to study further to earn a master's degree, you would need to put in additional 2 years.
The time required to become a psychologist varies depending on specialization.
The educational requirements for a bachelor's degree in psychology can be different from those of other fields.
However, future psychologists need to earn a bachelor's degree in a related field.
Bachelor's degree programs can be completed in four years, although many applicants do not have a psychology background.
They provide solid foundations in human learning, behavior, and emotions.
Is Psychology Hard To Study?
If you're interested in becoming a psychologist, you'll need to have a great passion for the subject.
You won't have a hard time studying psychology if you have a great passion for it.
Developing effective study habits is crucial to a successful psychology career.
To become a clinical psychologist, you'll need an undergraduate degree and then four to seven years of graduate school.
This means spending anywhere from eight to 12 years of higher education.
Aside from clinical psychology, there are other specializations, such as counseling, forensic, and industrial and organizational psychology.
Researching the specific field in which you'd like to specialize will help you make an informed decision. Then, they can focus on the specific training and education that's needed to excel in that field.
In summation, earning a psychology degree online can be an extremely affordable option and, at the same time, very flexible.
Since it's practical to embark on a psychology degree online, it has become a very popular choice among working students.