An online psychology degree is a highly rewarding field. It can be extremely convenient for working students, and hence, it's the reason why it has sparked such a massive interest among them.
With its increasing popularity, more and more people are curious about taking up an online psychology degree. Here are the most frequently asked questions about it.
What Is An Online Psychology Degree All About?
An online psychology degree has a wide variety of concentrations. Not only will you be able to work in the healthcare field, but in other industries as well.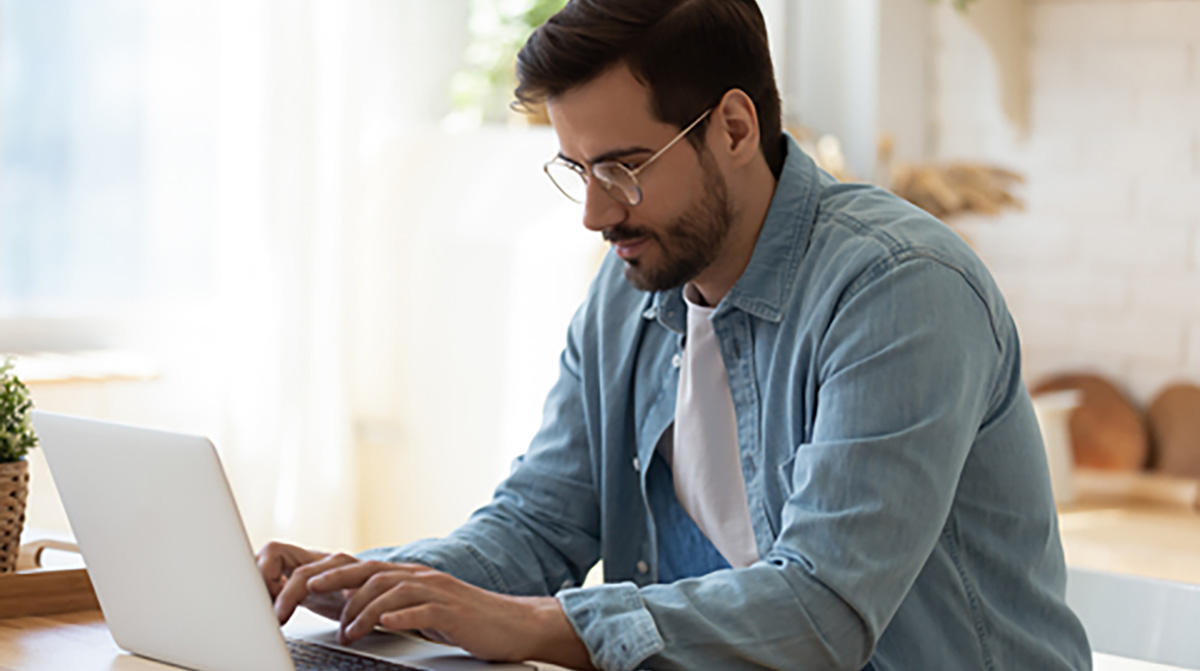 An online psychology program provides a framework for understanding human behavior and the world. You'll learn about the biological basis of behavior, the development of personality traits, and how we express our emotions.
You'll also learn why we behave differently in groups, and why some behaviors are considered normal. You'll also be able to distinguish between the two.
You'll have access to experiential learning opportunities, such as internships, which will provide you with real-world experience in the psychology field while also counting toward your degree. It typically takes four years to complete an online psychology degree.
How Can I Get My Psychology Degree Online?
There are a lot of schools that offer online psychology degrees. Do some research on these schools and then choose which one suits you most.
Before applying for an online psychology degree program, it's important to know the requirements for the program.
Then determine how many courses you can take each term. You should start the application process early to maximize your chances of receiving financial aid.
Taking multiple psychology courses each term can help you complete your degree sooner. You'll have to complete 120 credit hours to earn your degree, of which 81 must be from the major.
You may already have some credits from other programs, and you can apply those credits to your online psychology degree.
The process for earning a degree in psychology online differs for different schools. Most schools require an applicant to have a high school diploma or GED, while others will require standardized test scores or other additional components.
You should always check the requirements for each school before applying. However, getting a psychology degree online is the best option for you especially if you don't want to leave the workplace.
Earning a degree online is easier than ever before. You can complete your degree from the comfort of your own home, allowing you to work around other commitments and family responsibilities.
Taking online classes for psychology degrees is the best option for students looking to balance their personal life with their career development.
Are Online Psychology Degrees Respected?
Yes, online psychological degrees are respected so long as the school is accredited. Accreditation ensures that the program meets the industry's standards of quality.
Colleges and universities have accredited online psychology degrees that provide valuable insights into human behavior and psychology. They have been proven to be beneficial to future career opportunities because of their flexibility and cost.
The respectability of an online psychology degree does not solely rely on the accreditation of a college or university.
Truth be told, employers cannot evaluate your skills based on a degree alone, right?  It's up to you to show that you've learned something and apply that knowledge in your current job.
While earning a degree can be challenging, it's possible to do so if you have the patience and time management skills.
Nonetheless, online psychology degrees are just as good as traditional degrees.
While online psychology degrees may not be as well-known as traditional ones, they can still be a powerful step toward building a successful career in the field.
Is It Smart To Get A Psychology Degree Online?
Yes, it is smart to get a psychology degree online, especially if you want to work at the same time. Most programs offer asynchronous, flexible class schedules, which is beneficial for working professionals.
You can also choose when and where you want to study. Some online programs offer 24/7 technical support, and they have the added advantage of being available on a 24/7 basis.
Online classes also have a broader range of learning amenities. This means that a distance learning psychology program is likely to have the facilities and resources that you need.
Many online psychology degrees let you complete the majority of the program without having to attend any face-to-face classes.
You may be surprised to find out that many online psychology degree programs offer internship opportunities. Those who complete an internship will have an edge over their peers when they apply for full-time positions.
Online psychology degree programs can be just as effective as their traditional counterparts. In fact, many of them do not even mention that they are online, making them just as respected.
Employers won't automatically discount you because you obtained your degree online. There are also many online schools that don't advertise that they offer psychology degrees. Hence, it's critical to do some in-depth research to learn about these schools.
If you have the time and interest to attend a psychology degree online, you can choose an online program with a flexible schedule.
Is An Online Psychology Degree Hard To Study?
Familiarity with the latest digital technology and virtual communication platforms will make it easy for you to pursue an online psychology degree.
Hence, it would benefit you if you were tech-savvy. If not, the challenge of learning new technology could distract you from your studies.
The fact that an online psychology degree program is flexible, makes it easy for you to pursue. You can start your classes on the weekends while working on other things.
You can also start volunteering or internships, and begin your coursework while you're working. Volunteering at a community center, rehab facility, or crisis center will provide you with valuable experience while studying.
You'll be able to better apply your knowledge and skills in the real world and start building a strong portfolio of resume-worthy work.
What Is The Fastest Way To Get An Online Psychology Degree?
Undergraduate psychology degrees are simpler to earn than graduate-level degrees. The level of difficulty is affected by factors such as the program's emphasis on science or liberal arts.
To earn an online psychology degree, you will need to complete years of advanced coursework. In order to become a psychologist, you must complete postdoctoral or internship training under a licensed psychologist.
This way, you can gain hands-on experience. Additionally, most states require that you complete an internship or postdoctoral program that requires a minimum of 1,500 hours of training or one to two years of supervised professional experience.
An online psychology degree can be a convenient and affordable way to complete a psychology degree.
A bachelor's degree in this field can be earned in a few years, with some programs even allowing you to complete all of your studies from home.
Additionally, these degrees are flexible and affordable, making them an excellent choice for those who are working or raising a family.
Whether you choose to earn a graduate degree or a certificate, getting a psychology degree is an excellent investment for your future.
There are endless career options within psychology, so be sure to look for a program that fits your schedule and budget.
Which Online Psychology Degree Is Best?
When considering which online psychology degree is right for you, there are several factors to consider. Ensure that the online program's cost and schedule work for your current life and career goals.
In addition, find out if the online program offers many of the amenities you prefer, such as 24/7 technical support and regular communication with faculty and peers.
The BS degree involves more mathematics and science courses. Whether you're interested in psychology for research or a career in medicine, the decision will depend on your personal preferences and career goals.
A bachelor's degree is the ideal choice if you're interested in pursuing a more scientific or research-oriented career. You can also earn an online master's degree in psychology in a few years if you attend an in-state public university.
What Job Can I Get With An Online Psychology Degree?
There are many jobs available for those with a degree in psychology. These careers range from administrative to clinical.
A bachelor's degree in psychology opens many opportunities. You can work for federal agencies or in mental health facilities.
An online psychology degree can also allow you to practice in various workplaces as an industrial-organizational psychologist or IO psychologist.
An IO psychologist is a specialist who focuses on solving workplace problems such as worker productivity and performance.
A graduate in industrial-organizational psychology will have an edge in the job market. There are several other jobs available for psychology graduates, so you can choose whichever fits best with your skills and interests.
What Psychology Field Makes The Most Money?
The psychology field that makes the most money is psychiatry. On average, a psychiatrist earns about $217,798. (1)
Psychiatrists are physicians who have chosen to devote their careers entirely to mental health. As with any medical professional, they employ a range of different techniques for diagnosing and treating illness.
Psychiatrists prescribe medications to treat their patients' mental illnesses. A psychiatrist should be qualified by the American Psychological Association as a board-certified psychologist.
Employers need psychologists in a wide variety of settings, from schools and hospitals to mental health centers, social services, and autism.
There's no doubt that salaries for psychologists are decent. Furthermore, salaries rise with experience and education.
While there is no single way to measure salaries in psychology, they are highly variable and can vary considerably. However, earning a good income can provide a certain level of peace of mind.
Higher salaries can be used to pay off student loans, save for retirement, or even afford nice cars, longer vacations, and more.
So, it's important to research the potential of a particular career and to learn about the market demand.
Do Psych Majors Make A Lot Of Money?
Yes, it's safe to say that psych majors make a lot of money. For example, a sports psychology major can earn $55,000 annually.
A school psychologist can earn about $58.360 a year. The average salary of a forensic psychology major is $59,440.
A counseling psychologist earns about $72,540 a year. An engineering psychology major can earn an average of $79,818 a year.
A clinical psychology major can make about $81,330 a year. A neuropsychology major with a doctorate can earn about $90,460 a year.
An industrial-organization psychology major can make about 102,530 a year. As previously mentioned, a psychiatrist makes the most, at $216,090 per year. (2)
You may have already learned that most state licensing laws require all psychologists to be licensed.
Most pursue an intricate educational path beginning with a bachelor's degree, followed by graduate school, and an internship before licensure.
In graduate school, you will have the opportunity to specialize in one area or take specialty classes that will further your education.
A bachelor's degree in psychology will not put you in the top tier of earning potential. But you can find lucrative positions in the field. Some psychology majors go into academia because they love the pace and flexibility of the work.
The salaries for psychology professionals are highly dependent on the area you choose.
A psychology major's salary can vary widely based on experience, location, and area of specialization.
What Qualification Do I Need To Study Psychology?
Obtaining a Ph.D. in psychology is the traditional method of obtaining a degree in this field. This degree requires a doctorate in philosophy or psychology and can be quite competitive.
However, if you want to become a clinical psychologist, you should consider a PsyD, which requires fewer requirements but is more focused on clinical practice.
PsyD graduates are often better equipped to help people in a range of settings, including schools, hospitals, and other settings. A PsyD is not as competitive as a Ph.D. but can give you a leg up on your competition.
How Long Does It Take To Get A Bachelor's Degree In Psychology Online?
The length of a psychology degree program varies. Traditional courses typically take four years to complete and may be completed in less time.
Online courses can take anywhere from six months to five years to complete. The length of the program also depends on the program and your commitment.
Full-time students may find it difficult to devote the time necessary to attend school. For this reason, many online programs offer a part-time option.
When choosing an online school for your psychology degree, it's important to remember that online courses are more flexible than on-campus classes, and you'll never need to relocate.
While some students may prefer a more traditional classroom environment, others may find online classes easier to complete and prefer to learn from a classroom instructor. In either case, the timeframe and costs will vary.
What Can You Double Major With An Online Psychology Degree?
There are many benefits to double majoring in both psychology and business. For example, psychology majors can apply their knowledge of human factors, marketing, and human resources.
If you want to understand your audience, these two fields are perfect partners. Some of these careers require a master's degree and state licensure.
A double major can be advantageous for psychology students, as it will increase your chances of getting a good job after graduation.
However, it's important to remember that it will take more time, more money, and more work than a single degree. If you don't plan on using either of these degrees in the future, double majoring may not be the best option.
Consider your long-term goals and decide if it's the right move for you. A double major may be the best option for you if you want a diverse background in multiple fields.
Taking an extra year or two after graduation will give you an edge over other applicants and improve your chances of getting a job.
In addition to gaining more knowledge, you'll also be better prepared to manage your assignments. A double major can also be a career booster if you have a passion for two different fields.
A lot of people are motivated by the flexibility that pursuing a degree online offer. The flexibility offered by an online psychology degree allows them to learn at their own pace.
There is no doubt that an online psychology degree offers a broad understanding of scientific and psychological principles.
Students gain valuable skills in understanding human behavior, problem-solving, and scientific research.
Such skills are useful in a variety of workplaces and personal situations.
Moreover, earning an online psychology degree can be an excellent stepping stone to graduate school or even a career in a related field.
Now that you know the answers to the most frequently asked questions about taking up an online psychology degree, you can seriously look into it with high hopes.